2023 Grad Day Fundraiser was May 13 – Thank You Billings and Laurel!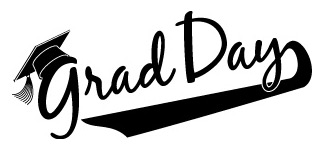 Every January, parents from each of our five high schools meet to begin work on their All-Night Graduation Parties, and their work doesn't end until the parties are over in June. A big part of their job is raising money and coordinating sponsors. And then, of course, planning and hosting the parties. And as we say, "the work is not done until the mess is cleaned up." They do the cleanup as well.
The parties are huge! Nearly every graduating senior attends – historically ninety-six or ninety-seven percent. And parents have been doing this for more than 20 years.
MasterLube has been there from the beginning as well. Back around 1991, Ralph and Sharon Hanser went on vacation and witnessed an all-night, drug and alcohol free celebration. They brought the idea back to town and recruited the help of Rich Hall to put on the first ever Ram Jam Central High. We had staff working at the very first party, and we began Grad Day at MasterLube the next year.
Another group that deserves hero status is the 60 plus young men and women at MasterLube who serviced vehicles. Nearly 800 cars each year in one day! It is a yeoman's task and we are proud of them every year. Their work contributes to the committee raising approximately $60,000 for their celebrations. The money is used to purchase prizes for all students, buy food, and hire entertainment.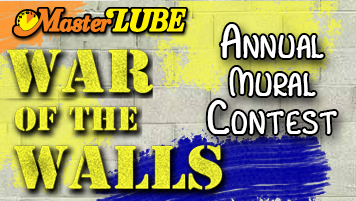 And then there is the art. Stunning, giant murals painted by students and their friends meant to represent each school's adopted MasterLube location. That process starts early too – each school's art department combs through proposed designs and picks a student to make their vision a reality. Over the years, it's become a privilege to be chosen to paint your design. But in actuality, the privilege is ours to display it.
Photos from 2022 Grad Day